Have you ever flown over the bay of Fréjus-Saint-Raphaël from the Port of Saint-Aygulf? 
Embark from our nautical base for a new adventure: parasailing. 
A state-qualified Parasailing instructor will guide you on your outing and allow you to fly safely above our beautiful blue sky. You will discover Saint-Aygulf, Fréjus and Saint-Raphaël from a height of about 100 meters. 
The course of the flight will be explained during the full briefing. The life jacket and harness are part of the safety equipment. 
You will take off from the rear platform of the boat to discover the magnificent panorama. Once the parachute is inflated, you will take off gently, in seated mode, in the harness with your hands and feet free. Experience this unique sensation that will bring you relaxation and well-being.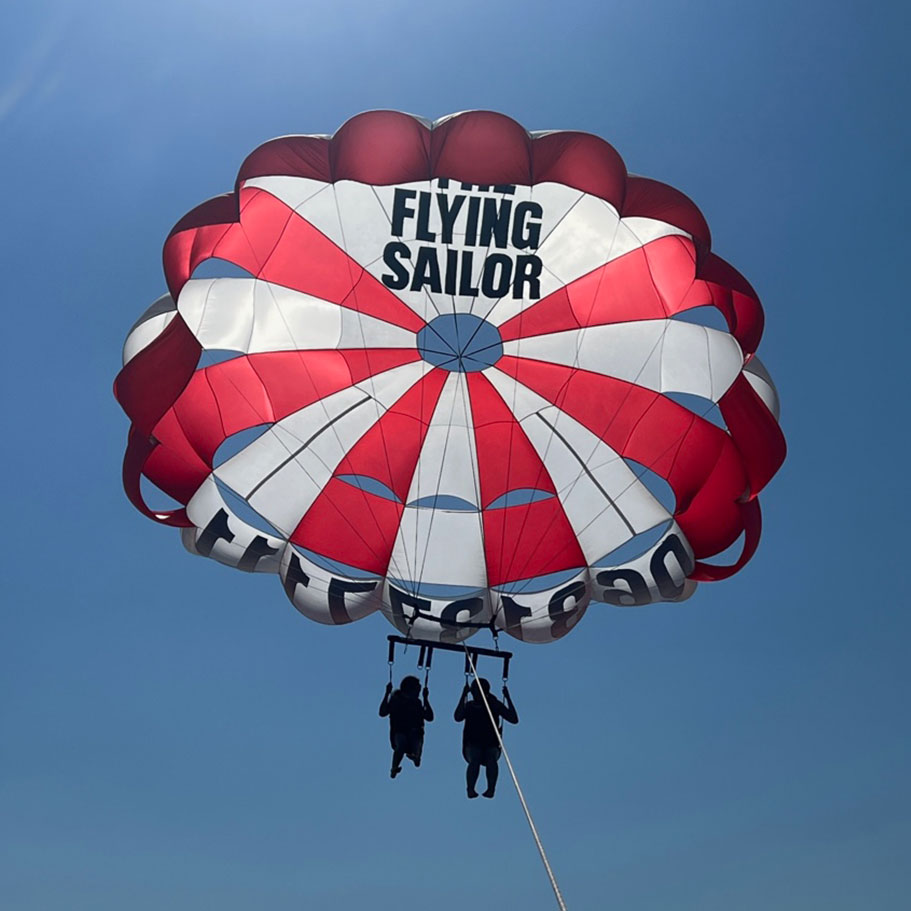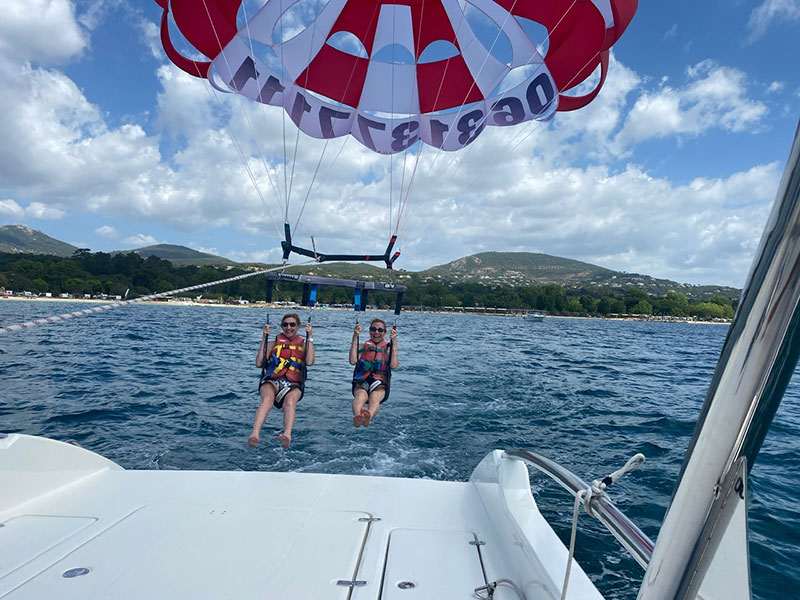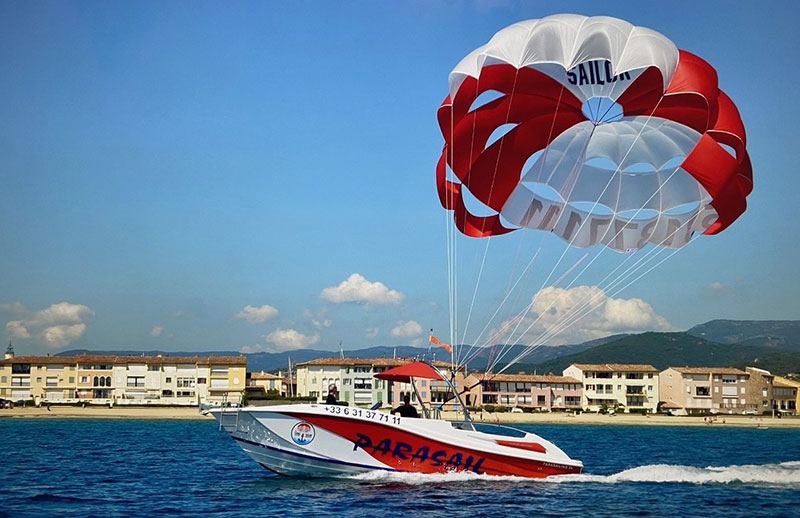 Don't wait any longer and book your "seen from the sky" activity today at 06 31 37 71 11 (only by reservation)